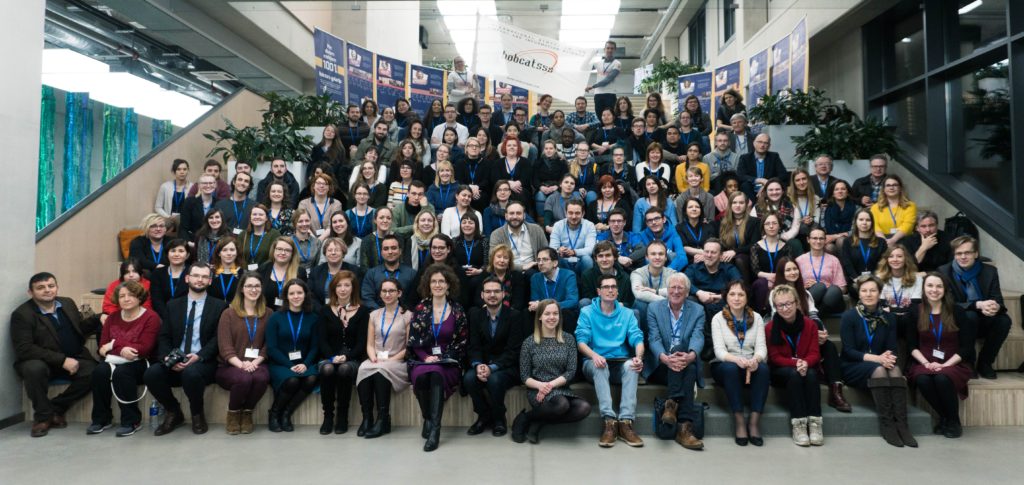 Thank you very much for coming to Riga and spending 3 days with us! We hope you had a lot of fun as well as heard plenty of useful things that made you think and you could take away from the conference.
This journey started almost 2 years ago and it was wonderful. Thank you for all abstract proposals and full-texts, the amazing presentations, the marvellous social events and of course – for being with us!
We are happy that the BOBCATSSS family is growing bigger every year.
If we go down to numbers, there were 3 days filled with 3 keynote speeches, 26 paper presentations, 9 workshops, 18 poster presentations, and 4 PechaKucha presentations. Altogether, there were 194 participants from all over the world and 30 organizers from Latvia and Hungary. We welcomed 140 Gala Dinner guests with delicious food and various conversations, and drank 450 glasses of wine. There were also around 140 guests for the evening party that danced all night.
We hope to meet you all in Osijek, Croatia next January, where BOBCATSSS 2019 will take place.
Best wishes,
The BOBCATSSS 2018 Team