All Venues for BOBCATSSS are close to each other so walking is a great option. But in case you prefer public transport or the weather is not pleasant, here is something you should know about public transportation in Riga.
Public transport operates between 5:30 and 23:30. Timetables, fares and purchase information are available in Latvian, Russian and English at www.rigassatiksme.lv/en/.There are four types of public transport – trams, trolleybuses, buses and minibuses.
Tickets can be bought in the public transport from a driver (cost 2 euros), by using Ticket vending machine and at different Ticket trade outlets (map can be found here.)
Route planner can be found here.
Transport timetables can be found here.
Ticket types: Ticket (called e-talon/e-ticket).
Time ticket – A one-hour ticket can be used for one hour, with the option to travel on any tram, trolleybus or bus route. Ticket must be registered each time the public transport is entered. Can't be used in minibuses.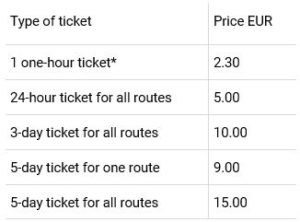 Ticket for a certain number of trips – The tickets are valid on the routes operated by "Rīgas satiksme" (buses, trams, trolleybuses) as well as in minibuses.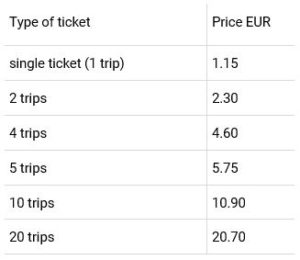 If you prefer taking a TAXI, here is some information for you:
Riga has over 40 taxi companies. The maximum daytime taxi tariff is up to EUR 0.70 per kilometre. The cost of stepping into a taxi is up to EUR 2.15. Taxis are almost always available by major hotels, shopping centres and train stations.The most popular can be called out by phone:
"Baltic Taxi" +371 2000 85 00
"Red Cab" +371 8000 13 13
It is possible to call out a taxi from various companies on tel: +371 8880.
or
use Taxify – www.taxify.eu/cities/riga/.