The organizers of BOBCATSSS 2018 are students, teachers and professionals from University of Latvia and Eötvös Loránd University of Budapest. 
We have divided ourselves into teams, where each team is responsible for different sets of tasks.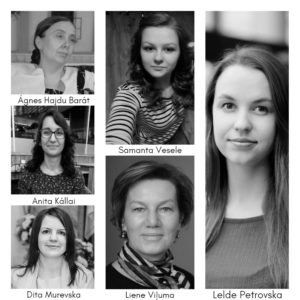 Coordination team
On top of our event management, we have the Coordination team. They know about all the logistics before, during and after the symposium. They have all the information you need or know where to find it.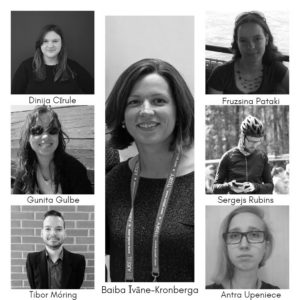 Content team
The members of the Content team are responsible for core-knowledge. The most visible things are the content of symposium, the themes and sub-themes, and the keynote speakers.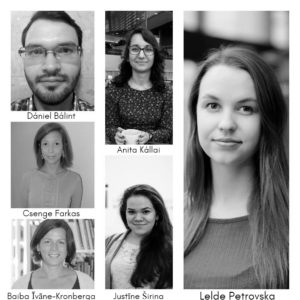 Finances & Sponsors team
They have probably one of the hardest and the most responsible tasks of all; calculating, arranging, ordering, finding partners and making ideas possible. All of these and more are on the Finance team`s to-do list.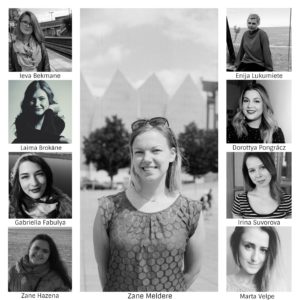 Media team
The Media team provides you with information that helps you not to get lost in the large information noise. All beauty you see is made by them.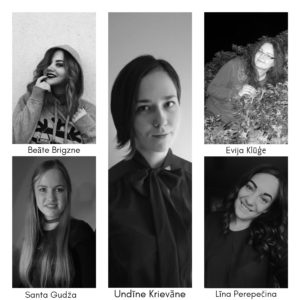 Social program team
Splendid Gala Dinner, magnificent Party, exciting excursions through the capital of Latvia, Riga, and various attractive activities during the symposium – everything is organized and planned by the Social program team.
We would also like to thank to all our friends:
Aiga Grēniņa, Asnāte Pūcēna, Baiba Holma, Beáta Winkler, Dace Ūdre, Daina Kalmane, Daina Pakalna, Dārta Ģīle, Edgars Šubrovskis, Edina Sörény, Elīna Sniedze, Emīls Mārtiņš Riekstiņš, Gatis Pakalns, Gunita Enģele, Inese Sņepste, Inga Batare, Jasmiina Sillanpää, Jānis Kreicbergs, Jolanta Tomsone, Judīte Grāmatniece, Katalin Bella, Kitija Cietvīra, Krista Annija Lauberga, László Nemes, Marcell Nemesházy, Māra Rubene, Miklós Péter Hubay, Nameda Ķauķe, Norbert Sándor, Rita Kurele, Róbert Fábián, Santa Lozda, Viktorija Moskina and others.